EICR Inspections and Certification (Fixed Wire Testing)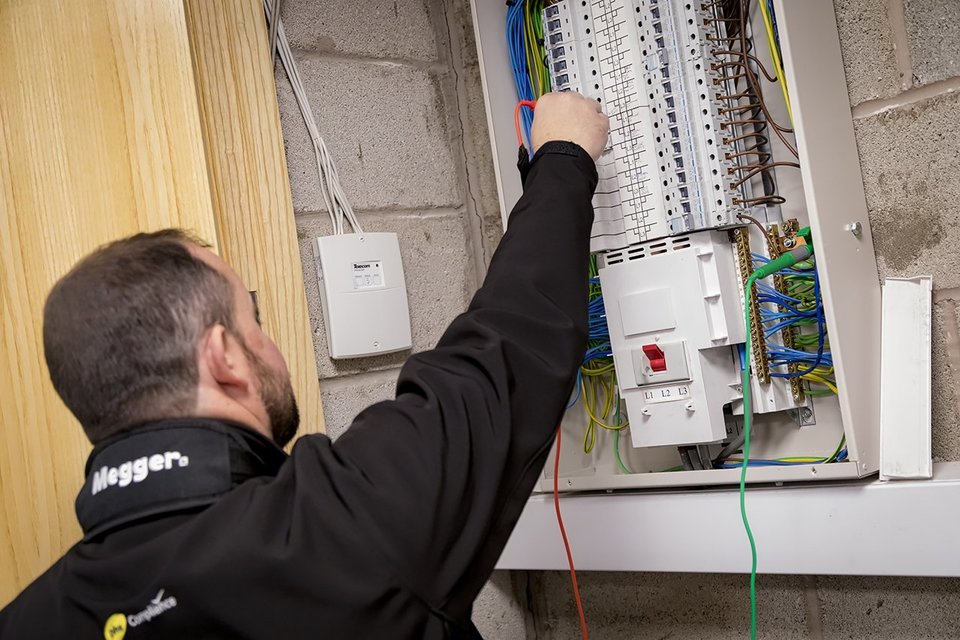 In the UK, it is important for all workplaces to undergo an Electrical Installation Condition Report, also known as the EICR test or fixed wire testing, periodically. Workplaces that successfully pass the fixed wire testing will be granted an electrical safety certificate, signifying compliance with safety standards.
It is critical to recognize the importance of adhering to the Electrical Work Regulations of 1989. Failure to conduct fixed wire testing and ensure a safe workplace can lead to severe repercussions, including the decommissioning of the building and substantial financial penalties. Possessing an EICR certificate through fixed wire testing is concrete evidence that your workplace is 100% compliant and maintains the highest safety standards.
phs Compliance offers an all-encompassing inspection and certification service executed by our dedicated nationwide team of electrical engineers who are fully qualified in EICR reporting and fixed wire testing. This ensures that your workplace meets the legal requirements and adheres to best practices in electrical safety.
By opting for phs Compliance for your EICR certification and fixed wire testing, you benefit from the peace of mind that comes with knowing all work is performed and authorized by a reputable company with national standing. phs Compliance holds full industry and regulatory accreditations and exclusively employs its own team of specialists for EICR certification and fixed wire testing. Importantly, phs Compliance does not rely on third-party subcontractors or franchisees, ensuring consistency and the highest level of quality in the services provided.