Electric vehicles, or EVs, are growing in popularity in the UK. People are moving towards greener, more economical forms of travel and EVs are one of the easiest ways to achieve this. If you have an EV, or you're thinking of getting one, a clear understanding of EV charging is a must.
In this guide, we'll talk you through everything you need to know about EV charging in the UK.
The growth of EVs in the UK
Huge steps are being undertaken to help the UK move towards its net-zero targets. And one of the most significant decisions to date is the UK Government's decision to ban the saleof new petrol and diesel cars and vans by 2030, and hybrid cars and vans by 2035. This, alongside rising fuel costs, has led to a growth in the number of people switching to EVs, with around 710,000 vehicles now on the UK's roads.
With more people investing in EVs, the number of EV chargers is also increasing. More charging points give EV owners more choices and flexibility to charge their cars, making it easier to plan journeys. In the UK, car owners can benefit from a variety of charging points, choosing the best options for their needs.
Types of EV chargers
There are different types of EV chargers in the UK, allowing a variety of options for EV owners to charge their vehicles both at home and on the go. The main EV charger types in the UK include:
Rapid chargers
Rapid chargers provide the fastest EV charging option. Designed to provide an 80% charge in around 30 minutes, they are a simple way for drivers to charge their vehicles quickly. Typically located in petrol and service stations, as well as supermarkets, they're ideal for those travelling long distances.
There are two types of rapid chargepoints, rapid and ultra-rapid:
Rapid chargepoints have an output of 50 kW – 149 kW
Ultra-rapid chargepoints have an output of 150 kW and over
Fast chargers
Fast chargers provide a great solution for drivers parking their vehicles for several hours. This can include long-stay car parks, hotels, restaurants, shopping centres and similar locations.
Fast chargepoints have an output of 8 kW – 49 kW
Different types of chargers provide flexible solutions for EV drivers. From overnight charging at your home to rapid charging when you need it most, you can find solutions to meet your needs.
Low-speed and standard chargers
Low-speed and standard chargers provide cheap charging options for vehicles parked for longer periods, such as at work or home. Low-speed chargers can often be found in residential areas and are installed by households wanting affordable and convenient charging solutions at home.
Low-speed chargepoints have an output of 0 - <3.7 kW
Standard chargepoints have an output of 3.7 kW - <8 kW
Public charging infrastructure in the UK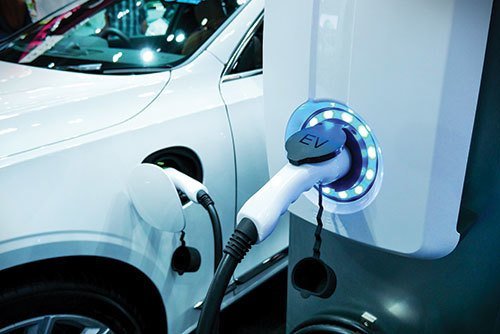 As detailed above, there are a variety of chargepoint types to provide EV drivers with flexibility and convenience. Chargepoints can be found in various locations and can be installed anywhere where a power connection is possible.
Popular locations for EV charging points include supermarkets, shopping centres, leisure centres, public car parks, hotels, retail parks and more. Many businesses are choosing to install their own chargepoints for customers and staff, helping to support green initiatives and encourage more sustainable travel.
How often should you charge your EV?
One of the common misconceptions about EVs is that they should be fully charged overnight. However, the average driver shouldn't need to charge their car fully each time. It's recommended that EV batteries are kept between 20% and 80% capacity to help preserve the lifespan of the battery.
The average road user can get away with charging their EV every few days, helping to maintain a consistent battery level to tackle daily commuting and other short journeys.
Should you install EV chargers for your premises?
With more and more people embracing EVs, installing EV charger points can be a fantastic way to support greener travel and help reduce carbon emissions. Many businesses are switching to EVs for their commercial fleets, while providing EV charging for employees and customers can also give your business a boost.
By installing EV charging points, you can help do your bit for the environment and help improve the EV charging infrastructure across the UK.
E​V charger installation with phs Compliance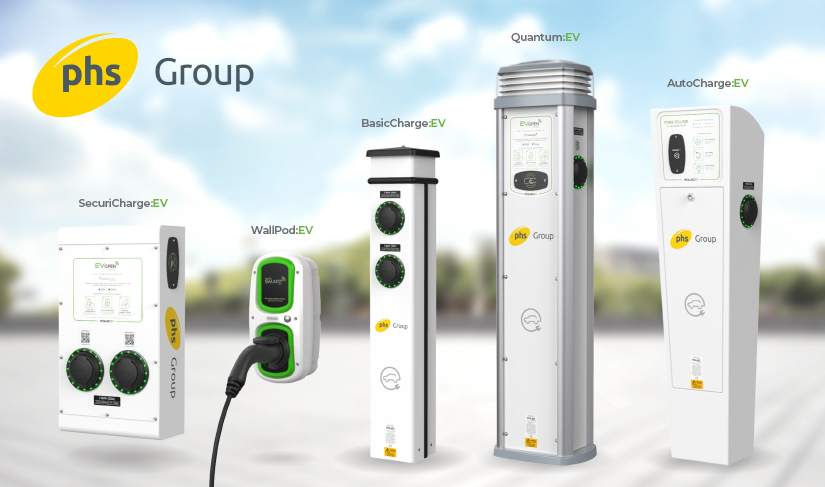 At phs Compliance, we're making it easier than ever for you to bring EV charging to your business. We supply a range of Pod Point chargepoints, giving you flexible solutions according to your business needs. Not only that, but we provide maintenance and repair services to help ensure customer satisfaction and lasting partnerships.
Join the EV revolution and help us work towards a more sustainable future. Learn more about our EV charging installation services or contact us today for a quote.
To learn more about our services or how we can increase compliance, reduce the risk of incidents, and save you money, get in touch now!