If you've heard the term 'thermographic survey' but aren't sure what it is, there's no need to be bamboozled anymore. Here you'll find the lowdown on exactly what thermographic surveys are, the reason we use infrared cameras, how thermal imaging works and what it can tell us. And if you decide you need a thermographic survey, we've got that covered too.
What is a thermographic survey?
A thermographic survey allows engineers to test the health of your electrical systems by using thermal technology to see just what's happening inside them. Think of it as the equivalent of an X-ray for your premises which play an important role in maintaining your building's fire and electrical safety. The visual investigation is conducted by a qualified, experienced engineer and will identify potential faults early so they can be rectified before they cause damage – it can even help your electrical systems work more effectively and save money on your energy bills.
What does a thermographic survey show?
Invisible to the human eye, everything electrical in your building emits thermal energy. The greater the temperature, the greater thermal energy, or infrared radiation, it releases. Using purpose-built thermal, infrared imaging cameras, we can measure this and determine if your equipment is working correctly or needs urgent attention. These cameras even work through walls or if the source is hidden, allowing early identification of problems with a precise location which you wouldn't normally see, even in areas which are not easily accessible. This includes loose connections, overloaded circuits, faults, induced currents and poor performance.
Why do I need a thermographic survey?
Thermographic surveys allow you to identify problems early, ensuring you can maintain your electrical system when required and reduce the risk of serious, unexpected faults and accidents occurring which can very quickly lead to electrical fires. More than 75% of thermographic surveys reveal defects which pose an electrical fire risk, with a quarter of those requiring urgent action. Had these not been identified and acted upon quickly, the end result could have been very different.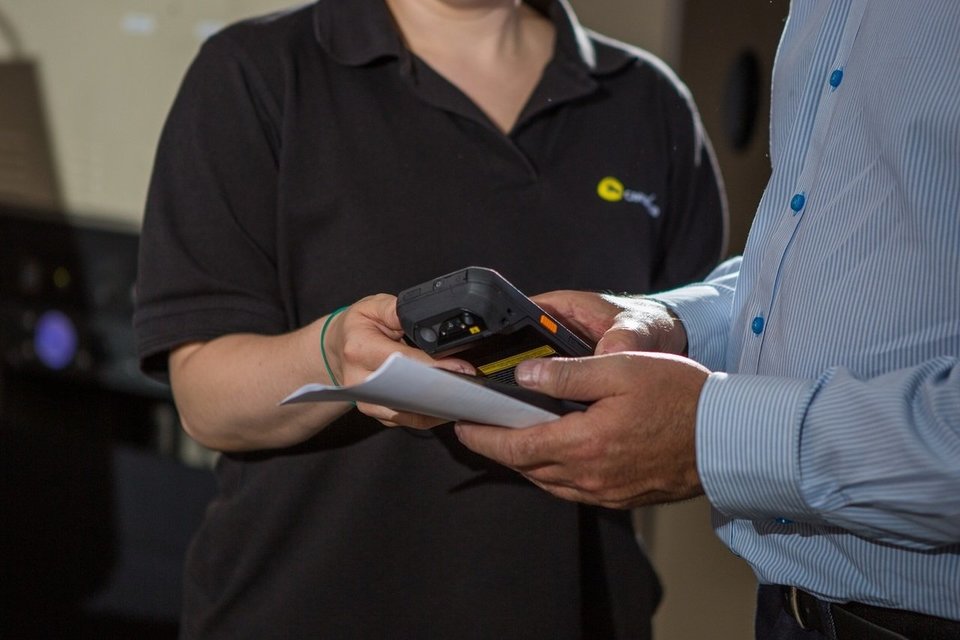 What are the benefits of a thermographic survey?
A thermographic survey enables you to keep your premises safer and significantly reduce the risk of electrical fires. Remedial action on urgent identified issues will prevent incidents which will protect your premises and, potentially, save lives. Repairing faults before they cause equipment to fail will often also be cheaper than the cost of fixing it once it's broken down or replacement costs if it's beyond repair.
In addition, acting upon faults can eliminate energy and heat wastage to ensure your electrical system is running effectively, making them more efficient. This can help extend the life of your equipment and save money on energy bills.
Thermographic surveys are non-invasive and are carried out during normal day-to-day operations so there is no interruption to your business. With the right equipment in the right hands, a thermographic survey can be a valuable and essential method to maintain your electrical system and building safety.
Where to get a thermographic survey
phs Compliance has 30 years of experience and is the UK's leading provider of statutory electrical testing, fire safety testing and remedial services. We keep businesses and public sector organisations across all industries and of all sizes safe and compliant with the latest statutory safety regulations.
Employing more than 650 staff and with more than 160 trained electrical engineers, phs Compliance is fully accredited by all leading industry regulatory bodies and has the largest team of specialist statutory testing operators in our industry. If you're looking for a reliable, trusted and comprehensive service, phs Compliance is your port of call for thermographic surveys – alongside all your compliance needs including Portable Appliance Testing (PAT), emergency lighting testing, gas safety checks, air conditioning and heat pump leak testing, fire risk assessments and the testing of fire alarm and fire extinguishers. For your convenience, thermographic surveys can be carried out during fixed wire testing and inspections.
phs Compliance is ready and waiting to carry out commercial thermographic survey services for you, as part of your electrical and fire safety responsibilities. And the good news is that thanks to our nationwide network, we're already on your doorstep servicing the needs of your neighbours. We're also full compliant to COVID-safe guidelines. So wherever you are, find your local phs Compliance engineer now and book your thermographic survey.
To learn more about our what Compliance offers, to get a quote, or simply to ask a query, please feel free to contact us now!