As important as new business lead generation is, let's not forget the equally important function of exhibiting in terms of maintaining our brand profile. A head of procurement from a leading facilities management firm – and one of our existing customers with significant growth potential – went out of his way to visit our stand and to tell us what a brilliant website we launched earlier in June. As BIFM Corporate Members, it was great to see them on stand.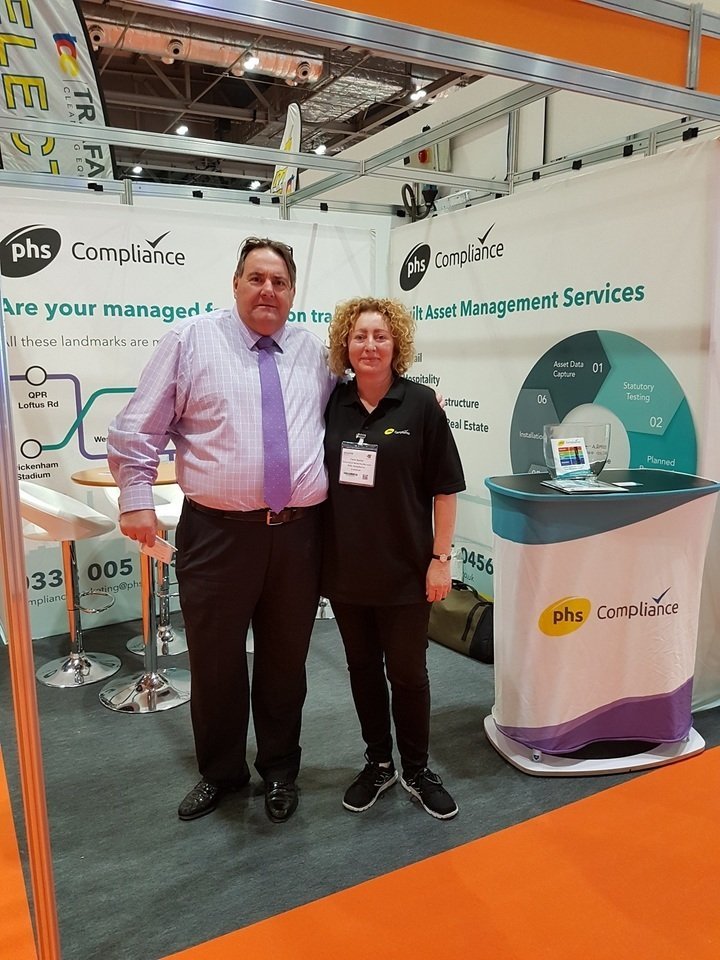 Other heads of procurement and senior contract managers from our key accounts stopped by to say how impressed they are with our business – our engineers, our account management and workflow planning. This informal, unprompted opportunity to engage with major customers has generated priceless feedback on how our brand is perceived, and why. And it is a credit to everyone in PHS Compliance that this sort of brand profile and engagement is so positive. Colleagues from Group also dropped in, so it was good to see many other colleagues from across the phs business.
Thanks to UBM and GES, as well as ExCeL London for a great Facilities Show in 2018. Hope to see you all again next year!