Apprentices - the future of phs Compliance
phs Compliance continues to expand its engineering apprenticeship programme.
We've offered apprenticeship programmes for a few years now, across both engineering and commercial roles. Many of our apprentices have stayed with phs Compliance and are growing their careers across many of our departments including customer services, bid-writing and services scheduling.
We are committed to recruiting at least 5% of our engineering workforce from our apprenticeship programme by 2020.
We are already well on course to achieve this, taking on 6 apprentices across our business earlier this year. Many apprentices are already embedded in our electrical and mechanical divisions. And later in 2018 we plan to take on another four apprentices in electrical, gas and HVAC maintenance, nationwide.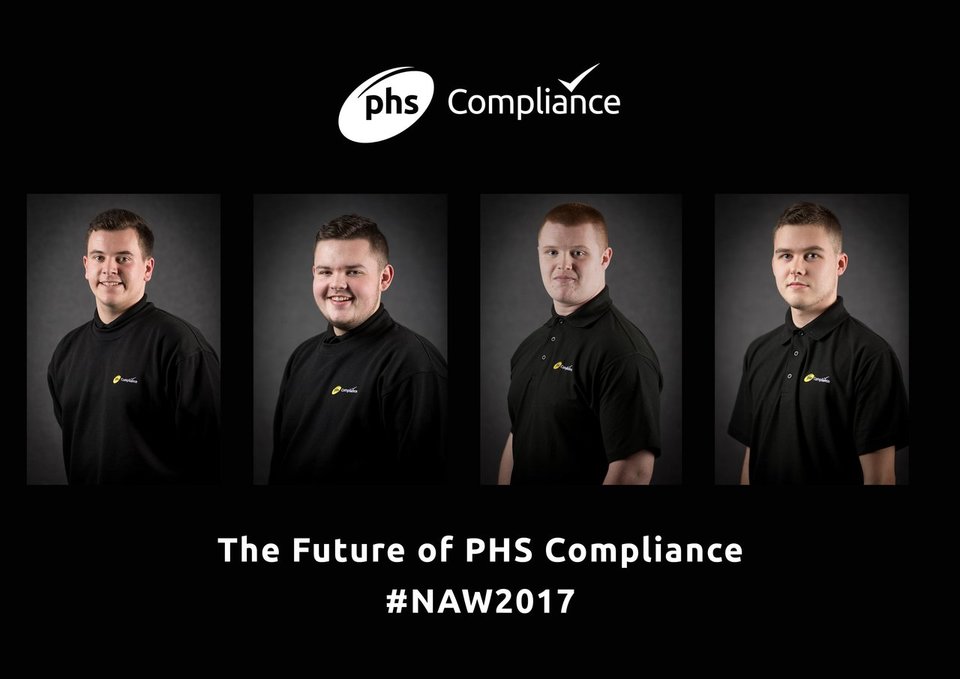 Caption:
phs Compliance engineering apprenticeships. Pictured here are just a few - Connor, Rhys, Louis and Lee.